Sales : 8:30am - 8:00pm
Service & Parts : 7:30am - 5:30pm
Showroom
Build your dream vehicle.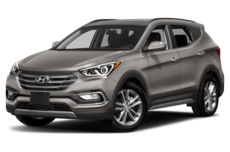 2017 Santa Fe Sport
Price from $28,599.00 *
Finance $159 /Bi-weekly
96 Month Term
1.99% Interest Rate
Lease $195 /Bi-weekly
60 Month Term
3.99% Interest Rate
2017 Santa Fe XL
Price from $32,199.00 *
Finance $177 /Bi-weekly
96 Month Term
1.99% Interest Rate
Lease $210 /Bi-weekly
60 Month Term
3.99% Interest Rate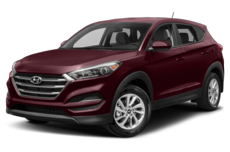 2017 Tucson
Price from $24,999.00 *
Finance $139 /Bi-weekly
96 Month Term
1.99% Interest Rate
Lease $156 /Bi-weekly
60 Month Term
1.99% Interest Rate
Featured Specials
New and popular items at competitive prices.
Welcome to Clarington Hyundai
Hyundai's Award Winning Line Up is At Clarington Hyundai
Hyundai has been making high quality vehicles for almost 50 years. Having worked in the industry all this time, it's no wonder we've grown to perfect our vehicle line up. From the luxurious Genesis Coupe to the compact Accent, there is a Hyundai out there for everyone and the critics agree. We've grown a lot over the past few decades and we're proud of the recognition we're getting from both automotive experts and our valued customers. Take a look at Hyundai's award winning line up and start picturing yourself in anything from an IIHS Top Safety Pick or even an AJAC Best New Family Car. These outstanding vehicles are just begging to be test driven, but don't take our word for it. See what others are saying about the powerful Hyundai lineup.
2017 Hyundai Santa Fe XL – Top Safety Pick+ – Insurance Institute for Highway Safety (IIHS)+

The Santa Fe XL is more than just a 7 seat SUV masterpiece. It's impressive list of safety features such as lane departure warning, autonomous emergency braking and it's even innovative design have earned it the impressive Top Safety Pick award from the IIHS. This award isn't handed out lightly. Check out the Santa Fe's extensive list of safety features.
2017 Hyundai Elantra – Top Safety Pick+ –Insurance Institute for Highway Safety (IIHS)+

Like the Santa Fe XL before it, the Elantra has earned it's best in class safety award by integrating impressive active safety technology with intuitive design. This redesigned compact car has blended luxury with small stature but spared no expense when it comes to driver and passenger safety. Take a look inside to see why the IIHS awarded the Top Safety Pick award to this outstanding compact.
2016 Hyundai Tucson – Top Safety Pick+, Most Appealing Small SUV and more...

We don't mean to brag, oh wait, yes we do. The 2016 Hyundai Tucson has cleaned up in multiple categories.J.D Power designated this beautiful cross over it's most appealing small SUV in the 2016 Automotive Performance, Execution and Layout (APEAL) StudySM. And we don't blame them. The smart design and comfortable interior would make any critic swoon. On top of the J.D. Power award we have another IIHS Top Safety Pick award and an impressive w5-Star Overall Crash Safety Rating from National Highway Traffic Safety Administration (NHTSA). Safety and comfort? What could be better.

These are just a handful of Hyundais latest accomplishments. Our 2016 and early 2017 lineup have been sweeping in the awards. Curious about what driving a Hyundai could do for you? Visit Clarington Hyundai and take one of our industry leading models out for a test drive or shop our online inventory today.
Welcome to the Clarington Hyundai Blog
Automotive News in the Durham Region and Beyond
We're bringing our automotive expertise online. Welcome to the Clarington Hyundai blog. We're an authorized Hyundai dealership serving our community for the past decade. After 10 years of offering the community great vehicles, great advice and expert service we are sharing our knowledge with the world at large with our new Dealer Principal, Tony Willson, at the helm. We're celebrating our 10th anniversary this year and we're excited to see what we can do with the next 10.
Introducing Tony WilLson!
Our dealership is under some impressive new management. Tony has taken the reigns at Clarington Hyundai. This Top 40 under 40 recipient is at the front lines of progressive dealership management. Our effort goes into creating positive customer experiences rather than gimmicks. This Oshawa Chamber of Commerce member is involved in the community and dedicated to the business and neighbourhoods that he serves and this is clear in his management style.
Clarington is an easy place to love. We are a tight knit community that offers community events, beautiful local parks, proximity to the lake and close enough to Toronto that a day trip or commute is within grasp. We love getting to know our neighbours and encourage everyone to swing by and meet our team. Lately we've been celebrating our 10th anniversary with an impressive sale on Hyundai vehicles. While this sale won't last forever, we are always looking for ways to bring you savings.
Stay tuned in to our blog for the latest local news, Hyundai updates and automotive advice. Check out our selection of new and used vehicles and contact us with any questions you may have. We will help you find the perfect vehicle, automotive service advice and more. You can also follow us on social media. Take a look at our Facebook page and keep track of our events in real time.
About Us
43.8956222
-78.6931164
http://www.claringtonhyundai.com/wp-content/themes/clarington-hyundai/library/images/location-marker.png
Hours of Operation
Sales
Service & Parts
Sales
Sales
Monday - Thursday

8:30am - 8:00pm

Friday

8:30am - 6:00pm

Saturday

8:30am - 5:00pm

Sunday

Closed
Service & Parts
Service & Parts
Monday - Wednesday

7:30am - 5:30pm

Thursday

7:30am - 8:00pm

Friday

7:30am - 5:30pm

Saturday

8:00am - 2:00pm

Sunday

Closed